The First Choice for Antioch Plantation Shutters, Blinds and Shades
For years, homeowners all across Antioch and beyond have used plantation shutters, blinds or shades to decorate their windows. It's easy to see why–Sunburst Shutters San Jose plantation shutters, blinds and shades offer all the things anyone could want in a window treatment.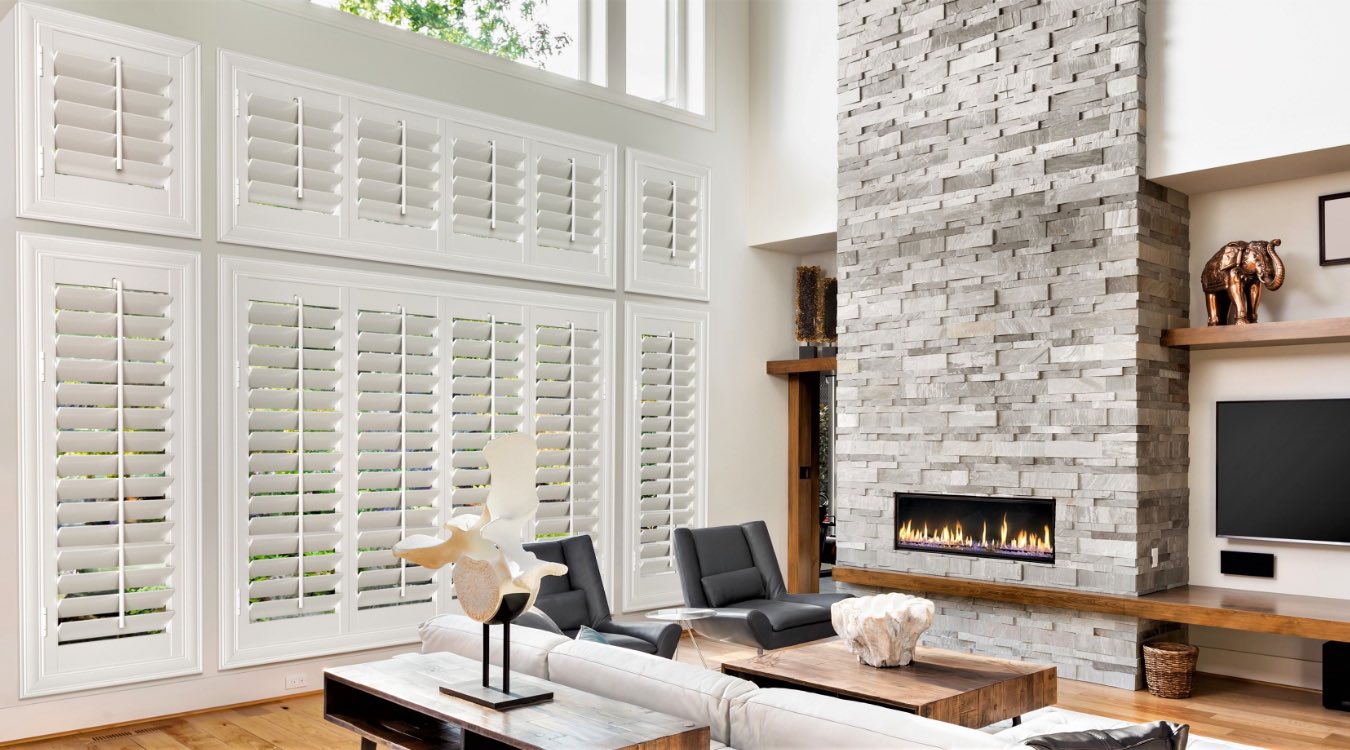 And for years, people in Antioch have turned to Sunburst Shutters to put in the best indoor shutters and other window treatments in their spaces. Likewise, it's easy to see why. Sunburst Shutters San Jose has helped revitalize hundreds Antioch homes, providing the latest fashions, skilled craftsmanship, and acclaimed shutters with the ease of shopping from home.
Why Antioch Houses Need Interior Shutters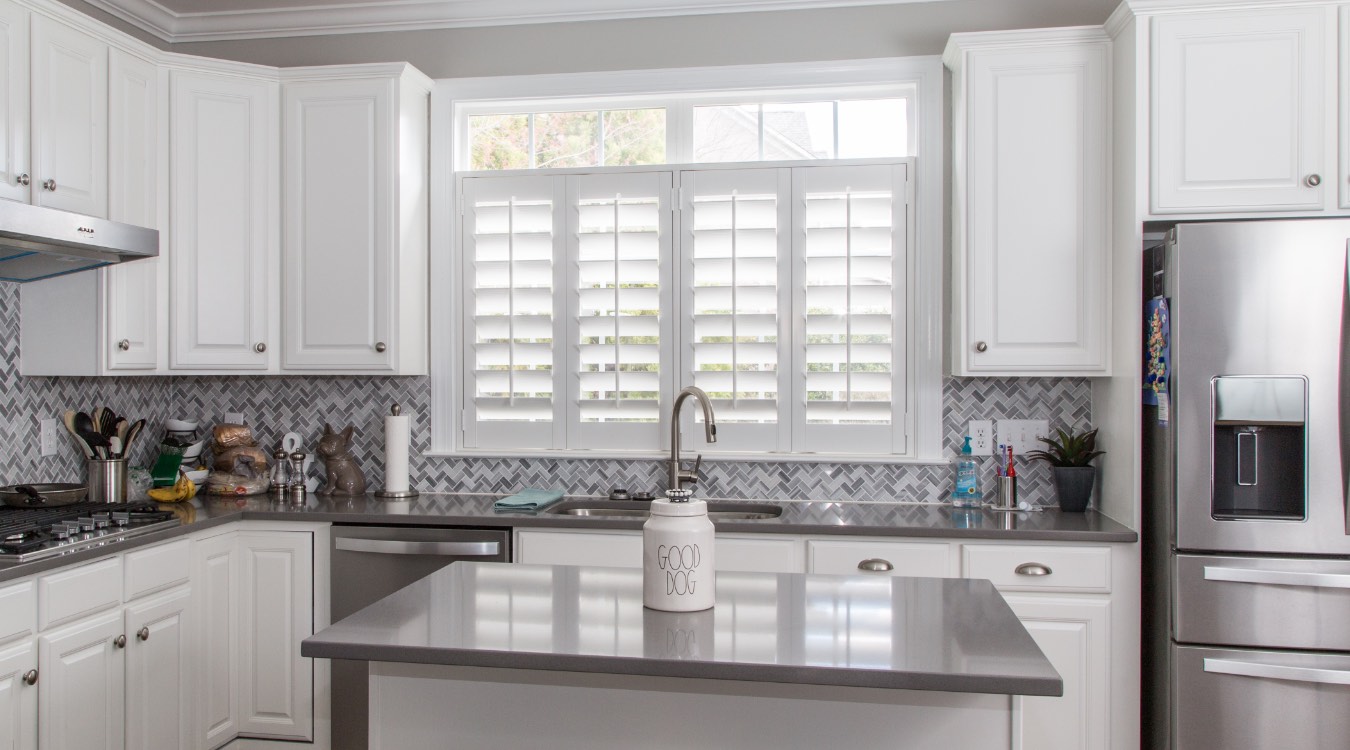 With so many Antioch homes installing interior shutters, there has to be a reason for it, right? Technically, there are several reasons to pick interior shutters for your home. Here's why most people are choosing them:
Shutters are long-lasting. Relative to other window treatments, shutters last, survive, and thrive. Where a set of blinds from a box store may fray, distort or fade out in the span of a few years, shutters stand the test of time. With sturdy construction coupled with durable material, shutters can remain a lasting piece of your home for as long as you want.

Shutters help control temperature. Sure, shades and blinds might block a little sunlight, but how good are they at managing the heat levels inside the house? Unless you plan to shell out for extra window insulation, thermal energy will still move easily through your windows. High-quality interior shutters can halve that energy movement.

Shutters are gorgeous. No other window treatment can match the enduring quality, style, flexibility, and eye-catching appeal of interior shutters.
Polywood - Antioch's Faux Wood Shutter of Choice
Don't get confused by that description. Polywood® plantation shutters are more than just Antioch's favorite faux wood shutters, they're far above any comparable faux wood shutters on the market.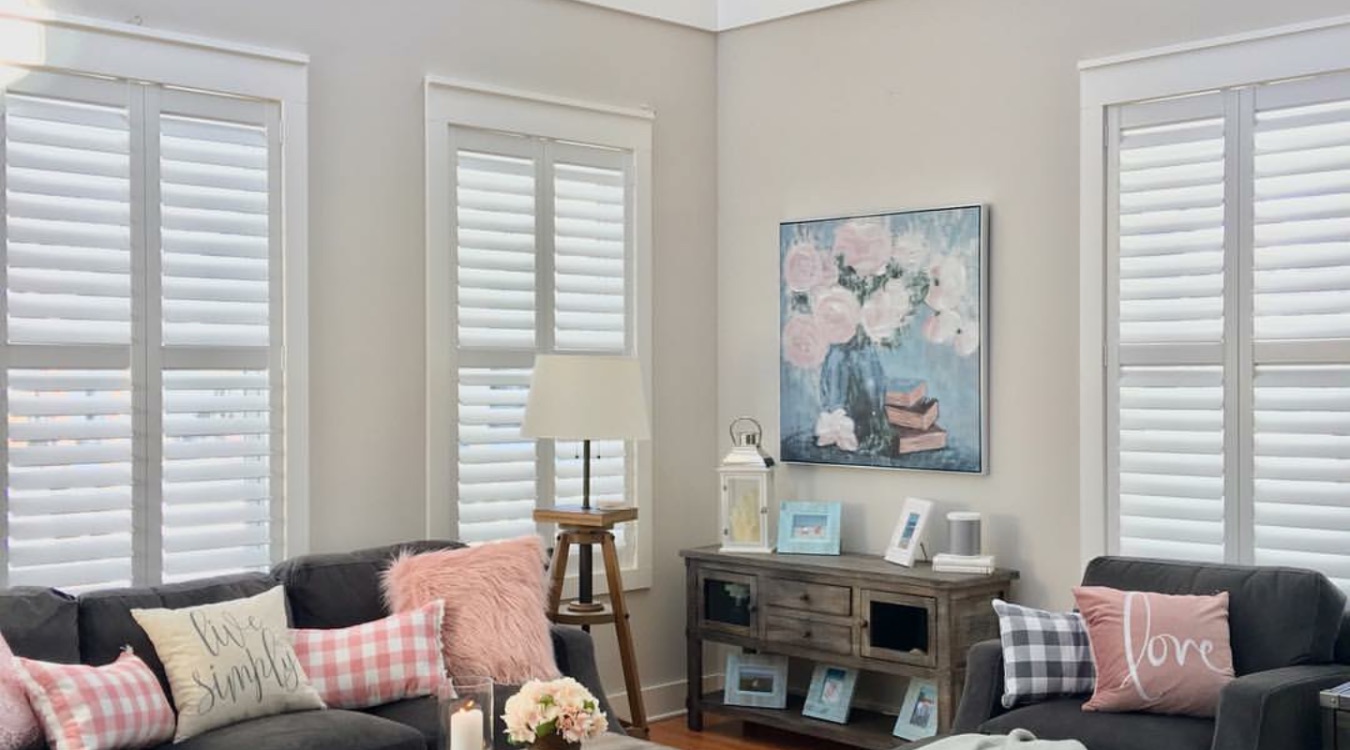 Polywood shutters shine at everything that make shutters desireable in Antioch. Their solid we or real wood colors bring timeless beauty to your house. Polywood will never chip, warp, or crack, and is 100% water-resistant and fireproof, making them the most durable shutter available. And no window treatment can even come close to rivaling Polywood shutters' energy efficiency which can block close to 50% of the energy movement through your window.
Add to that, Polywood plantation shutters are completely made in America, and are sold with one the best shutter warranties homeowners can get. And if you're interested in a more budget-friendly shutter for smaller windows in Antioch, look into Sunburst's builder-grade Studio Shutters.
Beautiful Wood Shutters In Antioch
Bring the look of hardwood shutters into your house with Sunburst's Ovation® Wood Shutters. Ovation Wood Shutters are a popular wood shutter in Antioch because of their gorgeous, solid furniture-grade teak wood. Wood shutters bring a unique richness to the space with their knots and grains. And since Ovation Shutters are customizable with over 28 colors, you're easily able to procure the best one for your home design.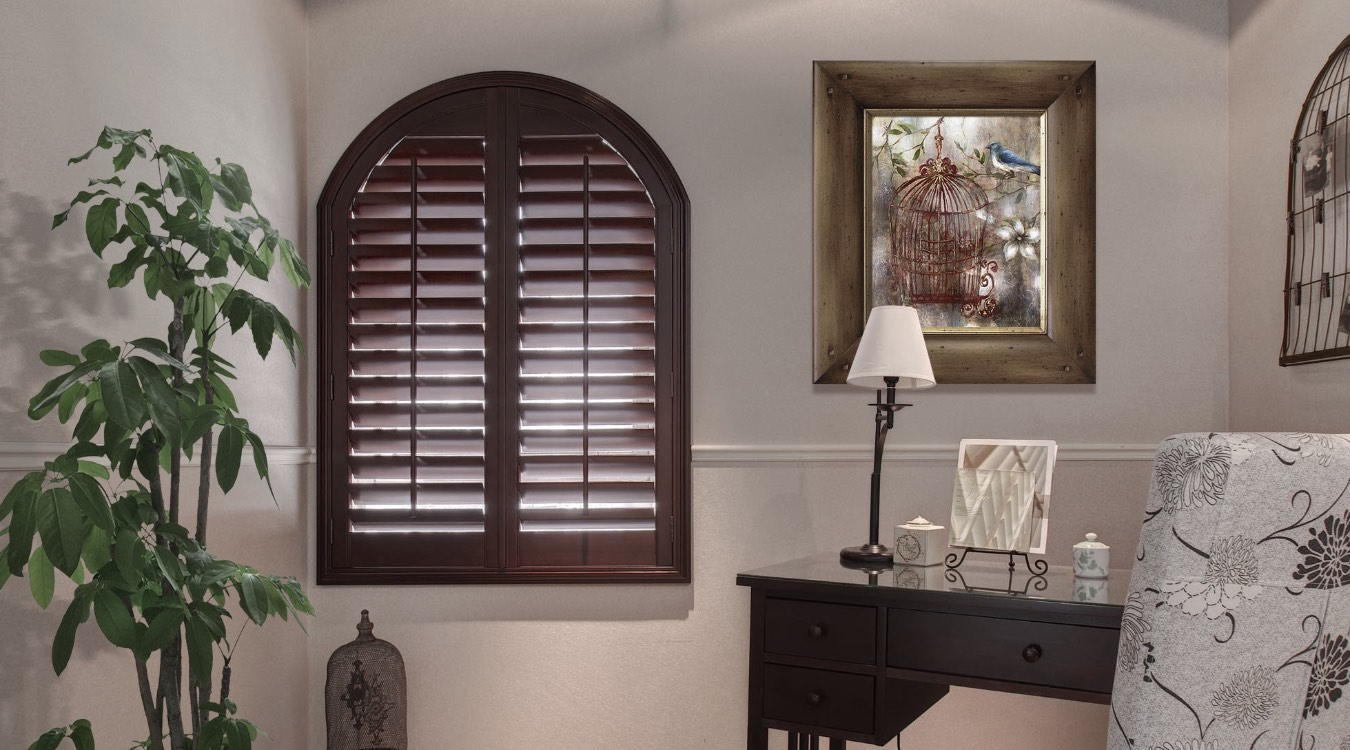 If you want an even more natural look, consider our reclaimed wood shutters available in Antioch, California. Every shutter is built with reclaimed lumber from around the country and has its own unique story. Whether the wood is sourced from an old fence, shed, or building, it comes with its unique characteristics that create a unique piece of art in your space.
It's Simple To Get Custom Shutters In Antioch
Purchasing the ideal shutters for your windows may seem a bit daunting. But with Sunburst, we make the process of getting custom shutters in Antioch simple. Here's how we do it:
Call 916-542-1305 or complete the form below to set up a free in-home consultation with one of our shutter experts.

During the in-home consultation a Sunburst shutter pro measures the windows in your home. They'll also take time with you to look at all your custom shutter options, and offer tips for what would work with your unique needs as well as your budget.

After walking through all the options, pick the window treatments you want and finalize your order.

After a few days, a member of our install team comes to your house to put in your new shutters and demonstrate how to maintain them.
After it's through, you'll have beautiful custom shutters in your space without having to measure or install them yourself. It's that easy to get personalized, custom shutters in Antioch.
Polywood Shutters Offer Incredible Energy-efficiency And May Save You As Much As $1200 With The Energy Tax Credit!
Sunburst's patented Polywood® composite wood plantation shutters do more than provide a timeless appearance and a massive degree of control over sunlight. These shutters will reduce your energy costs! Polywood shutters can conserve heating and cooling up to 30 degrees Fahrenheit. The energy-smart qualities of these innovative San Jose window treatments are even eligible for a 2023 federal tax credit up to $1200.
Sunburst Installs a Variety of Shades and Blinds in Antioch
If you need a window treatment aside from shutters for your home, we can help with that, too! We have an assortment of blinds, shutters, and shades, and other window treatments for you to pick from.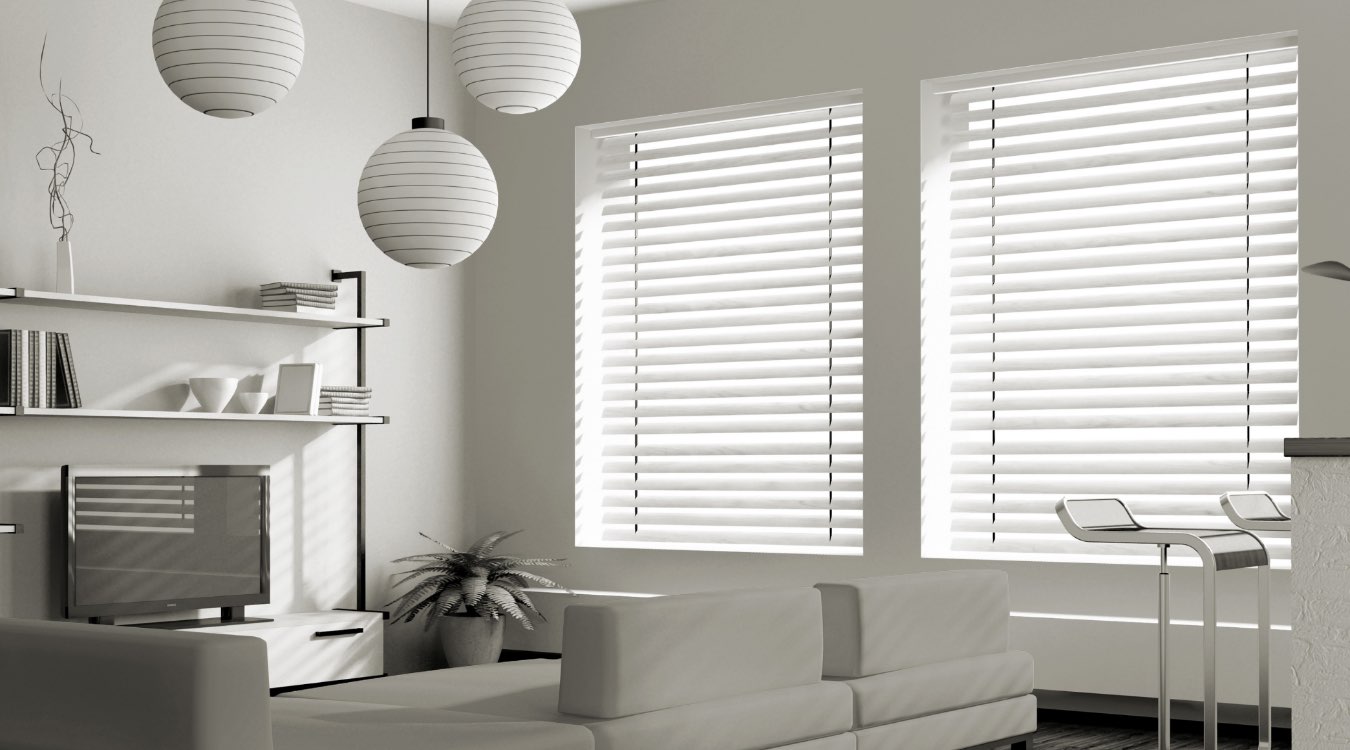 Our premier Antioch blinds combine the low maintenance of blinds with the resilience and simple elegance. Pick from either natural wood blinds made from basswood or faux wood sets.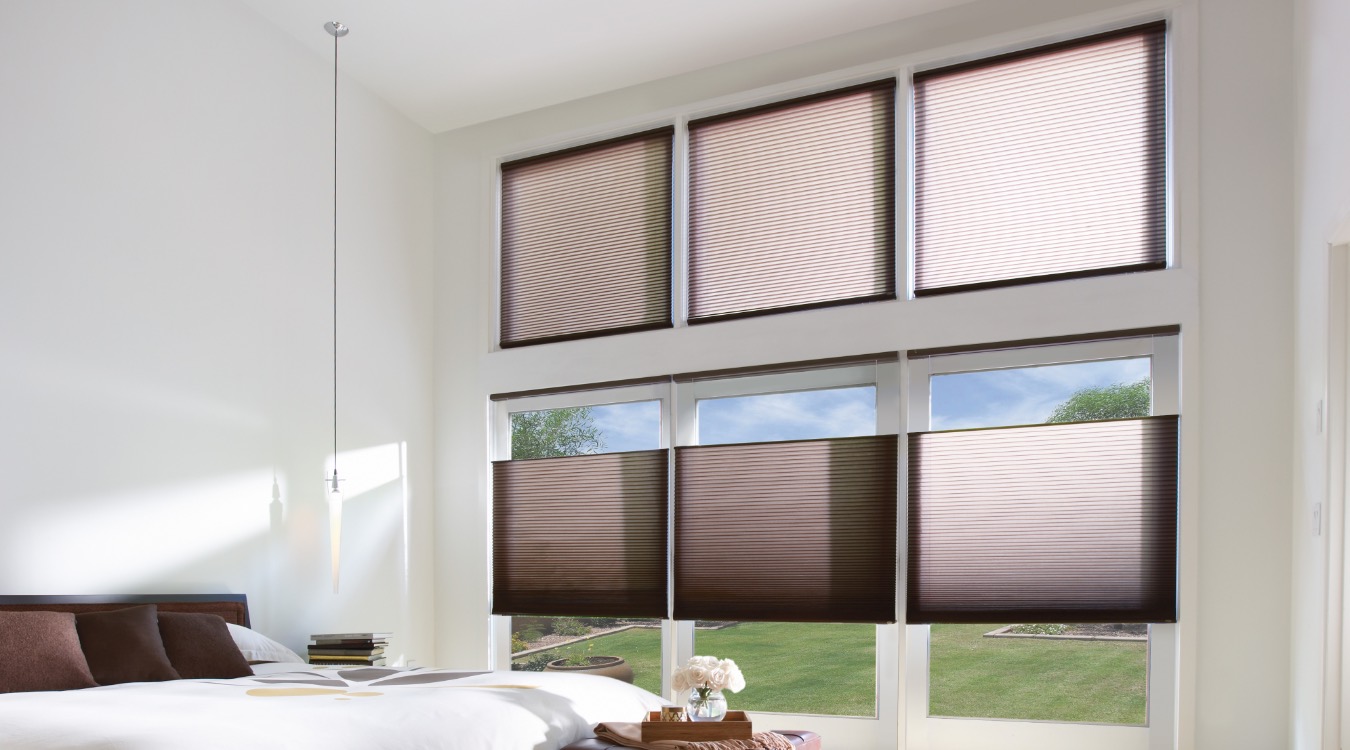 The shades we offer in Antioch come in an array of styles and textures to fit any room in your home. Pick from traditional shades, patterned shades, cellular shades, motorized shades and more to get the look you've been dreaming of for your home.
If you need more ideas, tour our Home Idea Gallery which is stocked with photos of all of our window treatment products in Antioch.
Get Started Today With Sunburst Shutters In Antioch
There's no reason to wait to get new shutters in your home. By partnering with Sunburst Shutters for your window treatments in Antioch, you're going to get the finest in customer service and beautiful, acclaimed window treatments.
So call Sunburst Shutters San Jose today at 916-542-1305 or fill out the form below to set up your free window design consultation. We're ready to help homeowners in Antioch and nearby areas pick the perfect shutters and window coverings for their home's unique needs. So don't wait. Let's talk!