Where Could You Install A Woven Or Bamboo Shade In San Jose?
If woven and bamboo shades grabbed your attention while shopping for window treatments, you undoubtedly recognized their beauty instantly and made a mental picture of them in your San Jose rooms. They certainly appear different from standard cloth window shades. They work in a differing fashion, too. Woven and bamboo shades won't always fulfill your window covering requirements in every room, but there are times when they are the ideal option. See how you should utilize woven and bamboo shades in your San Jose house to totally take advantage of these stunning window treatments.
Use Woven Or Bamboo Shades In San Jose To Incorporate A Natural Element To Your Windows
A multitude of modern interior designs stress the importance of incorporating products made of natural materials to move a slice of the outdoors in. If you already have real wood furnishings and indoor plants, you might consider woven or bamboo shades in San Jose to bring an additional piece of nature to your interior. Get window treatments in natural substances including rattan, jute, grasses, and bamboo. They feature their own unique appearance to match your preferences. Their earthy tones and fiber weaves are found in countless variations that add elegance and warmth to your residence.
Select Woven Shades To Get The Right Amounts Of Natural Light And Privacy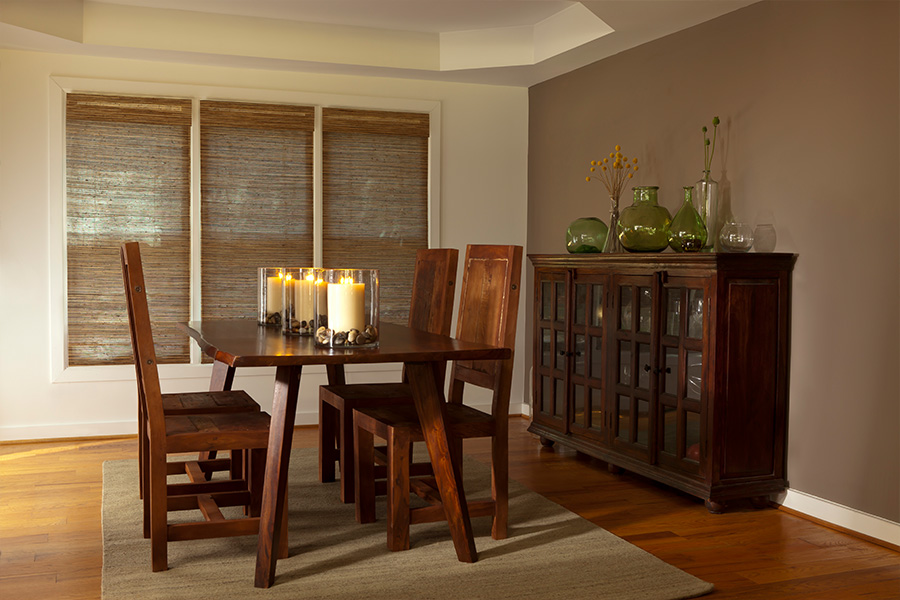 The products you place in your windows will assist you in achieving the balance of privacy and natural light you want in your interior. You'll find a multitude of beautiful woods, and each shade lets a unique amount of natural light to shine through, depending on the tightness of the weave. You might place shades with a looser weave in a sun lounge or casual dining area for a bit of privacy without being deprived of sunlight. Thicker shades increase your privacy and filter intense sunlight in a living room or home office where you want a little light from the exterior but not glaring sun beams. On the other hand, if you want absolute light control and privacy in specific places like bedrooms and baths,
plantation shutters
or light-blocking roller shades are the preferred choice.
Choose Bamboo Shades If You Seek Earth-Conscious Options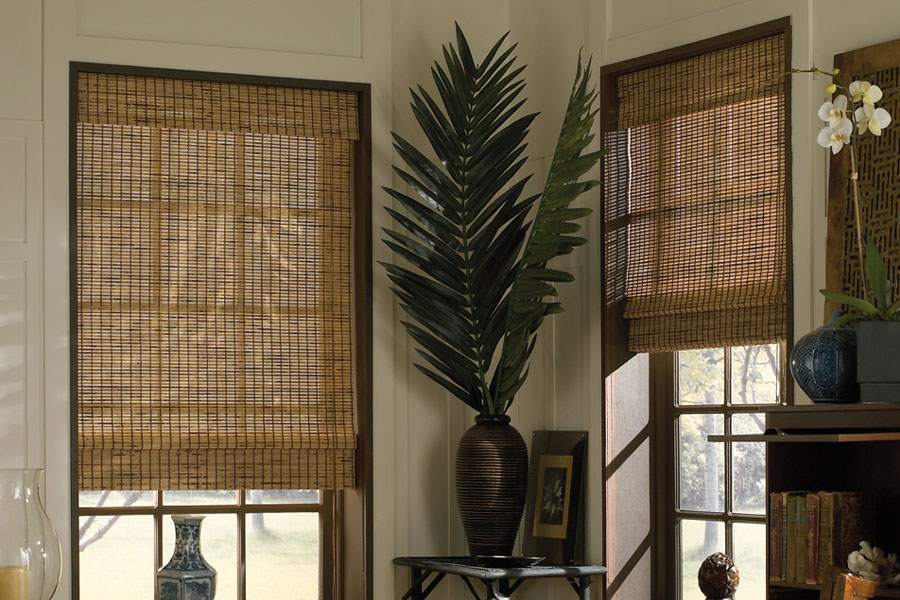 A steadily growing amount of homeowners care about their effect on the earth and want eco-friendly products. If you count yourself in this group, use bamboo shades in your San Jose home. Bamboo is a renewable natural resource because of its quick regrowth. In addition, it doesn't need hazardous chemical processing. Bamboo is known for its flexibility and sturdiness, so it makes resilient window treatments that stand up to the test of time. And when you do decide to replace your shades, bamboo will fully biodegrade back to the earth, dissimilar to synthetic window treatment materials.
Ask The Specialists At Sunburst Shutters San Jose On Where To Use Bamboo Shades In Your San Jose Residence
Sunburst Shutters San Jose carries the finest, quality crafted woven and bamboo shades for our San Jose customers. We work with you to find the option that looks best in your interior and provide a precision installation for you. Begin your home transformation by reaching out to 916-542-1305 or submit the form below to arrange a complimentary, on-location consultation.