The Best Window Treatments For A Home Library In San Jose
The window treatments in your home library in San Jose might seem like unimportant, but they really do provide a great deal to help you design the most suitable space for reading and relaxing. The right treatments give you the ability to direct levels of light, privacy, and even the room's temperature! When your home library window treatments aren't capable of offering the same, we recommend durable faux-wood shutters. Here's why.
Choose From A Bright And Sunny Or A Dim And Cozy Home Library With Faux-wood Plantation Shutters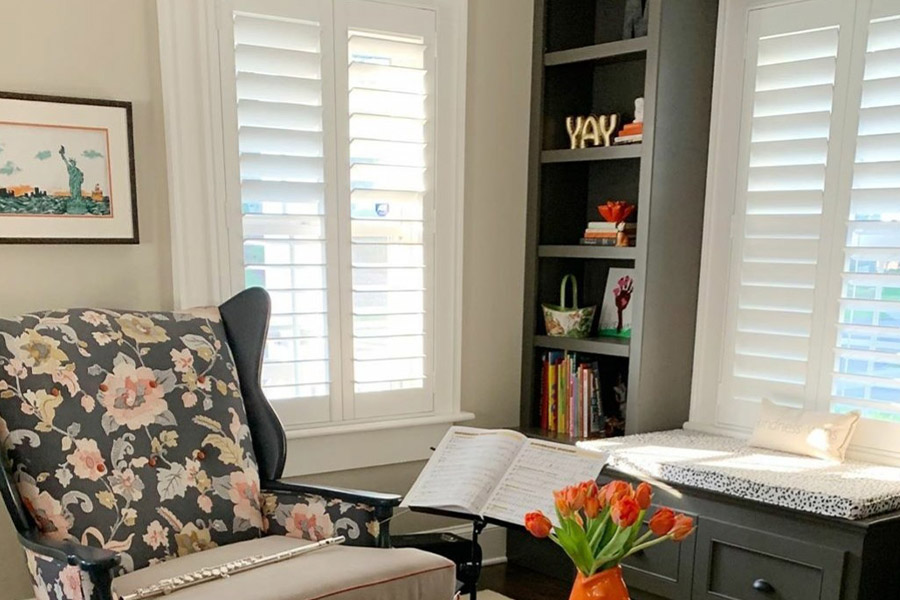 Your home library requires ample light for enjoying a book or magazine. However, there may be times when an overabundance of light causes eye strain. And what if you are looking for a more brooding environment for settling in to a an edge-of-your-seat thriller? The ideal window treatments for home libraries in San Jose give you the opportunity to effortlessly change from bright natural light and a darkened room.
Interior shutters are a breeze to operate. You are able to swing open the panels for complete sunlight when your lamps aren't sufficient for reading or if you want to save on your electric bill. When the sunlight is overwhelming, close the panels but angle the horizontal slats for filtered light. You may even move the slats to deflect excessive sun rays from your paper or mobile device and get the best balance of light to avoid eye strain. And when you desire a dimmer, more private home library, the solid shutter elements come together closely to block nearly all exterior light.
Minimize Outside Distractions And Noise While Reading With Interior Shutters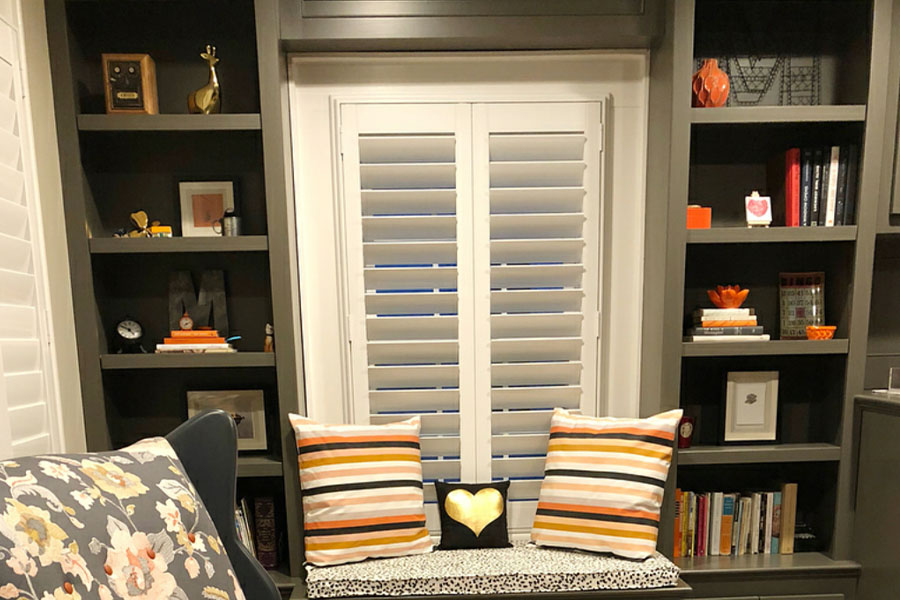 When the time comes to settle down with that new mystery you've been itching to read, the last thing you want is a disturbance from outside. Polywood shutters are able to limit these intrusions when you need a calm and quiet environment. Simply adjust the shutter panels and slats if you don't want to catch sight of neighbors or San Jose traffic in your peripheral view as you read. Your secured shutters will inhibit outsiders from seeing you in your secluded space too. And different from many window coverings, you are able to shift your slats to welcome in a bit of light to see by while obstructing the view from people outside.
Sturdy composite shutters also do a stellar job of muffling excessive exterior noise when you compare them to window shades and blinds. Did your neighbor start a lawnmower right when you had arrived at the the moment of truth in your story? Shut your shutters for a little extra peace and quiet while reading.
Keep Out Unwanted Drafts With Polywood's Insulating System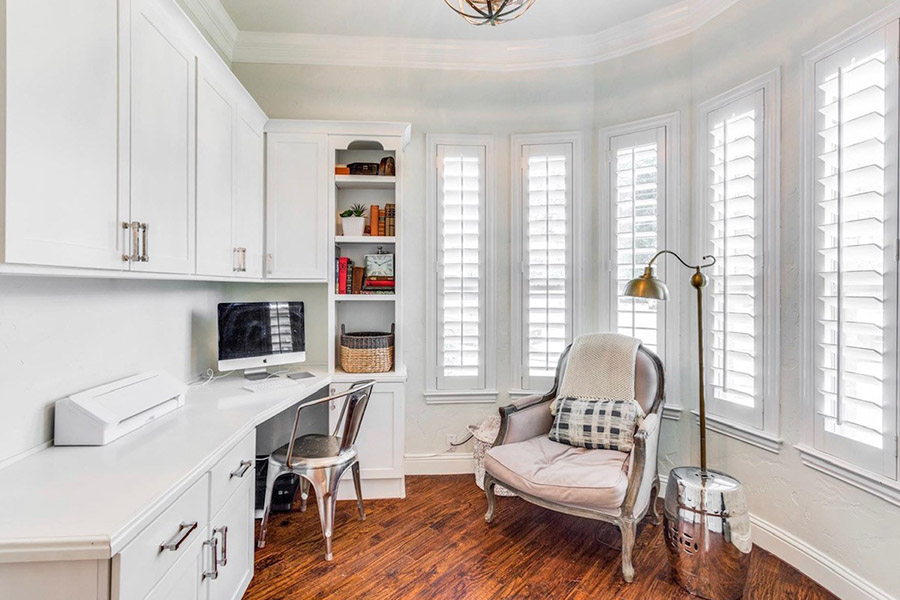 Along with providing solutions for light and outside commotions, your distinctive faux-wood shutters keep out drafts that may make you uncomfortable while sitting in your treasured reading chair.
Polywood shutters offer greater energy efficiency
than every other window treatment. Both frigid drafts and hot sun beams aren't able to get through their manufactured wood. And their precision production stops outdoor air from slipping past edges. Interior shutters can stop close to 30 degrees of temperature loss from your library windows to safeguard your prized reading materials from sunlight and air while ensuring your comfort.
Sunburst Shutters San Jose Has The Best Window Treatments For Your Home Library In San Jose
Create the perfect reading environment with Polywood shutters from Sunburst. We bring sample options to your home to demonstrate how they look in your room. We then craft your products to the precise proportions of your job. Take the first step by calling 916-542-1305 or fill out the form on this page to request your complimentary on-site conference.