The Top Window Treatments For Picture Windows In San Jose
Picture windows offer a great view outside and bring in an abundance of natural light. With that in mind these sizeable windows are often a challenge to cover whenever you're looking for privacy and darkness. You aren't looking for unwieldy drapes or blinds that give you headaches trying to operate. But you should get something engaging on a picture window that takes up such a wide amount of space within your interior. And getting a product that insulates will help make your large window better for your home's efficiency. Keeping this in mind, you should give thought to using one of these exceptional options for picture window treatments in San Jose.
Wood Interior Shutters Provide A Beautiful Solution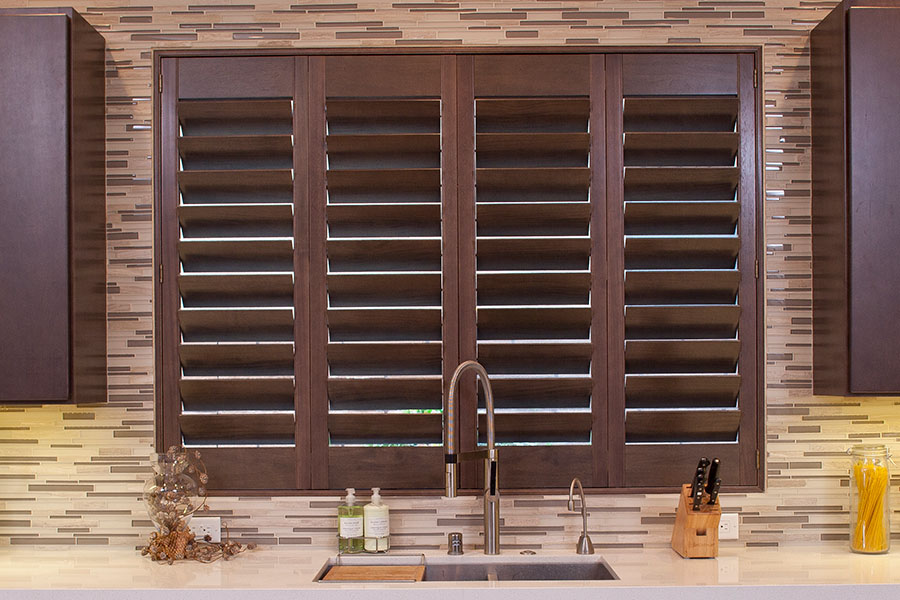 Classic plantation shutters look tremendous on large picture windows in San Jose. They never go out of style and are available in numerous colors to blend with your interior. And first-rate wood shutters like Ovation® shutters provide more durability than cheaply made window products.
Plantation shutters are a cinch to use with big picture windows and provide more methods to manage sunlight and privacy than other window treatments. You can open up the hinged panels for a complete view and a flood of sunlight or shut them for lower light levels and privacy. You also have the ability to open the movable louvers on shut panels to achieve the perfect amount of sunlight. Or employ the louvers to shift sunlight away from a reflective surface to eliminate glare. And since louvered shutters are custom-fitted to your window, they won't leave spaces for the sun's rays to get through whenever you prefer to have darkness.
Polywood Shutters Offer Superior Picture Window Insulation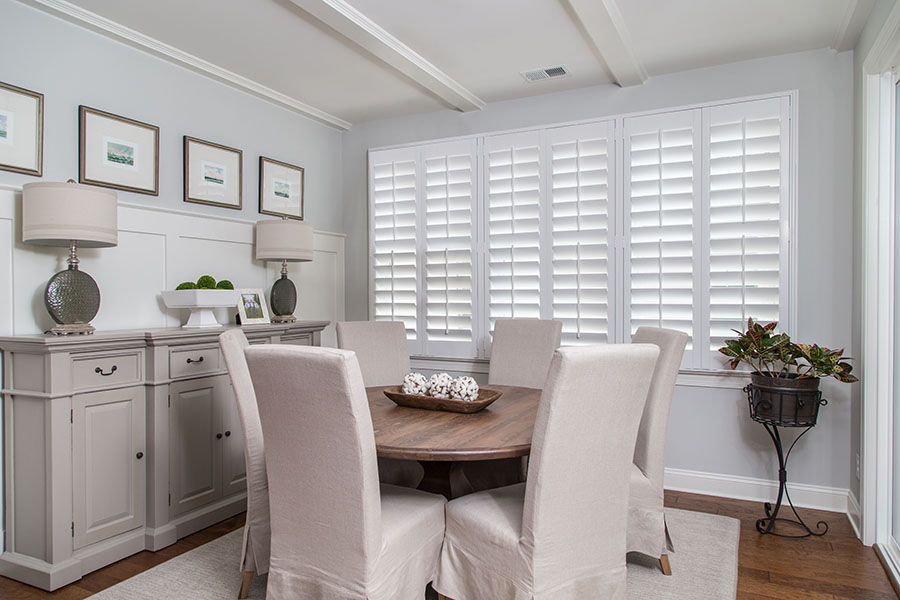 Sizeable windows like picture windows lose a lot of your home's heat in the colder months and let in the sun's hot rays in summer. If you would like to keep your home's temperature stable and reduce energy expenses, select Polywood® shutters for your picture window treatments in San Jose. In a similar fashion to wood louvered shutters, they impede warming sunlight when closed, but they insulate even better. They even have patented weatherstripping to keep warmth from seeping out through your window and protect your property from cold drafts.
Polywood shutters also add beauty to your windows. They can be found in three white hues that complement various sorts of home decor and present a fashionable look to what may be viewed as customary shutters. Polywood shutters also last longer than other choices and will embellish your picture window for decades. They never fade or discolor, no matter the amount of sunlight your picture window receives, and they won't distort, fracture, or chip from excessive moisture or extreme temperatures either.
Cellular Shades Bring A Unique Appeal to Your San Jose Picture Window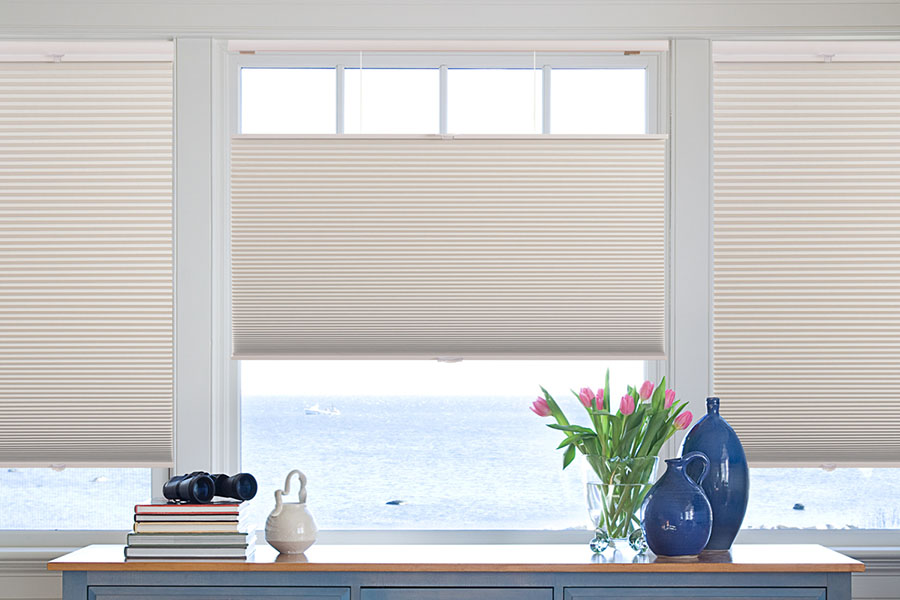 If you are more inclined to the soft look of textile window shades, cellular shades are ideal picture window treatments for San Jose homes. They come in various styles, colors, and materials, so it's easy to locate cellular shades that fit your unique preferences. You are also able to get motorized cellular shades if regular options are too cumbersome to adjust on a big picture window.
As an added bonus, cellular shades' special fabrication lets them be more efficient than other types of window shades. They feature pleats that fold and unfold in a similar fashion as an accordion when you raise or lower them. This type of fabrication creates pockets or cells that capture air entering around your windows. This insulating ability assists you in keeping your space at the right temperature no matter the size of your picture window.
Find Stunning Picture Window Treatments In San Jose At Sunburst Shutters San Jose
Need to find a covering for a picture window in San Jose? Sunburst has window treatments for any kind of window. Schedule a free on-location appointment with our window treatment professionals and enjoy a demonstration of what products work best on your windows.
All you need to do is dial 916-542-1305 or complete the form below to begin.