The Best Patio Door Window Treatments In San Jose
Patio doors are an essential aspect of your home, as they bridge you to your outdoor environment with a convenient entrance and amazing view. But what if the sunlight gets too strong, or you wish to control the view from the exterior? Picking the ideal patio door window treatments in San Jose is essential to get the light control and privacy you want. Thankfully, plantation shutters will work wonderfully despite what kind of patio door you have.
Window Treatments For French Patio Doors In San Jose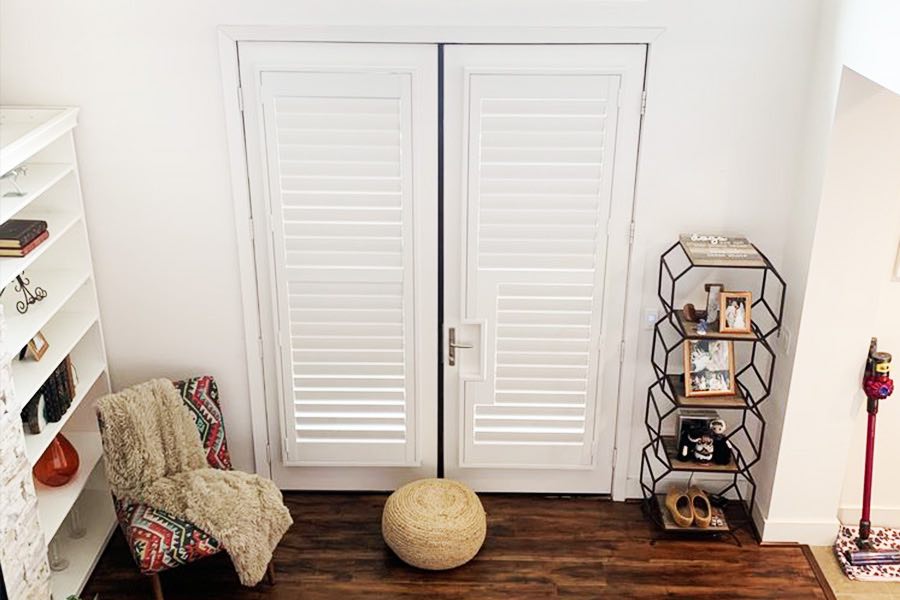 French doors offer your residence a distinguishing touch as they come in a broad range of styles. You need to pick window treatments that harmonize with your home's alluring doorway. Plantation shutters are ideal window treatments for French patio doors, as they can be customized to fit any style or size. Interior shutters operate reliably regardless of where the knobs are located or how the doors open.
These versatile window treatments offer a multitude of extra perks, including:
Unrivaled light management with the use of louvers you may move. Other substitutes like shades or curtains only offer you two options - closed or open.
Outstanding durability. Our interior shutters are manufactured to outlive your French patio door.
They never smack or sway against the frame when you use the doorway since they are fastened securely to the door.
Unparalleled energy efficiency when installing Polywood® plantation shutters. The exclusive weather stripping will help keep your room comfortable throughout the year.
Window Treatments For Sliding Patio Doors In San Jose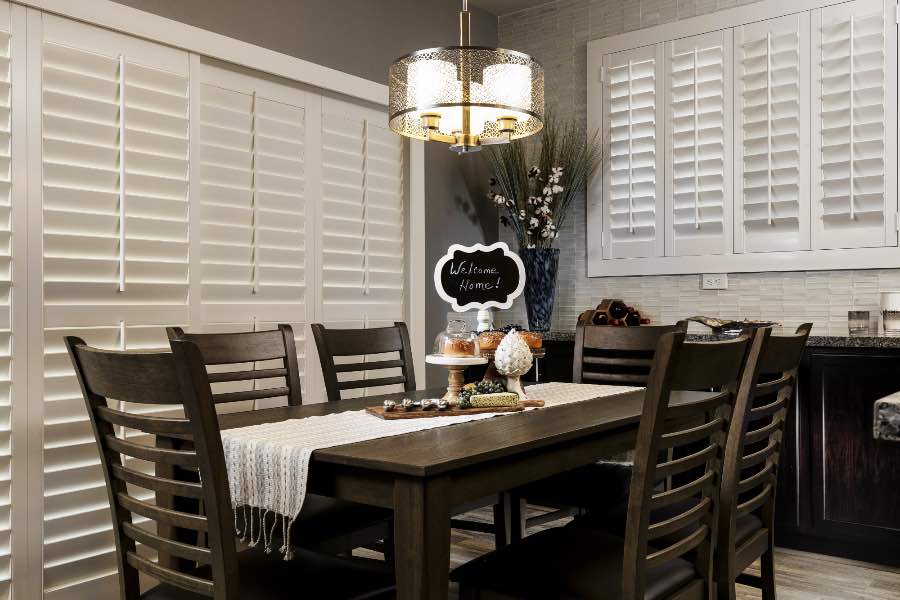 Similar to French doors, the types of sliding patio doors can vary greatly. You need a made-to-order window treatment that provides complete light and privacy control. That is absolutely what you get with interior shutters. These preferred window treatments for sliding patio doors in San Jose usually are built in a bypass configuration.
Bypass Sliding Door Shutters
This stable, easy-to-operate solution uses shutter panels that move easily in front of your sliding door on a fixed track. When you want to use the door, these shutters may be positioned in front of each other. The integrated louvers provide the sunlight control and privacy you seek. This sort of sliding door shutter is the most preferred application, offering an elegant, more modern look for your patio door.
Frequently Asked Questions Regarding Patio Door Window Treatments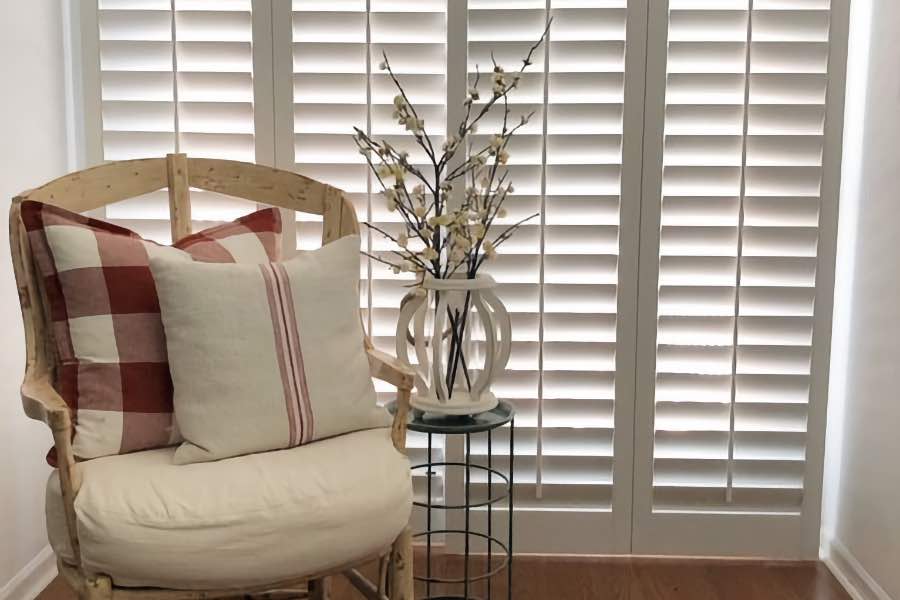 Is there enough room to put shutters on my sliding door?
In the majority of instances, yes. Various frame and mounting options can fit different types of sliding patio doors.
Will my door handle get in the way of using shutters?
No. Shutters can be custom-made with cut-outs that can fit handles of any type.
When installing patio door shutters, is anything fastened into the floor?
No. Patio door shutters attach to the frame or the wall around the door.
Find Window Treatments For Patio Doors In San Jose
If you're searching for a customized, appealing, and long-lasting window treatment for your patio doors in San Jose, contact the experts at Sunburst Shutters San Jose. Our interior shutters give you the opportunity to enjoy the view while providing unsurpassed light and privacy control. Place a call to 916-542-1305 today to schedule your in-home consultation.