How To Choose Custom Faux Wood Blinds In San Jose
Picking custom faux wood blinds for your San Jose house results in window treatments that are perfectly sized. But getting made-to-order products involves a lot more than just the fit. Faux wood blinds from Sunburst Shutters San Jose consist of various customizable options to make sure they operate and look exactly the way you want.
Choosing A Mode of Operation For Your Custom Faux Wood Blinds In San Jose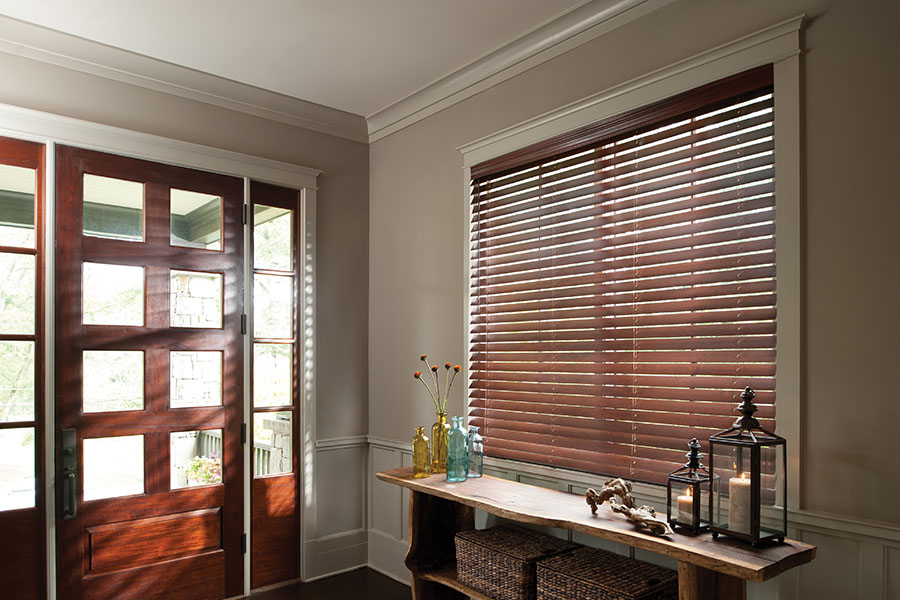 Quality blinds are easy to operate. You can pull them up for an unobstructed view and guide them down again for a darkened area and privacy. Or angle the slats for a little bit of light that you can redirect out of your face. But the mode of operation you select will dictate how you control your blinds.
Sunburst's custom faux wood blinds for San Jose can be found with two methods of operation:
Corded lift
Cordless lift
Corded options have one cord to lift or lower your blinds and a second cord if you would like to move the slats for light control. Most homeowners like the optional wand for adjusting slats, so there's no confusion about two cords. You can avoid cords altogether with cordless products that you manipulate by pulling or pushing the bottom rail to raise or draw them down.
Choosing Your Faux Wood Blinds Color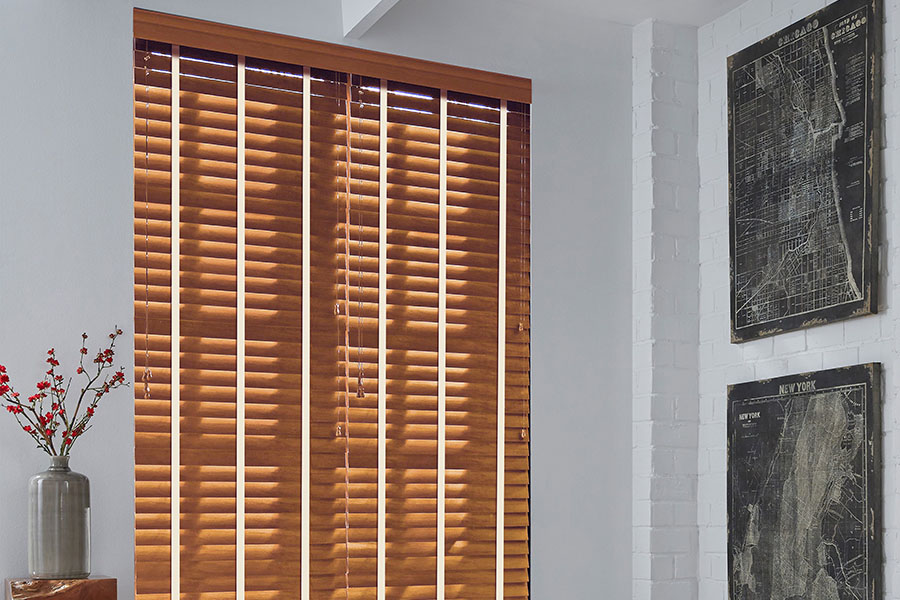 Faux wood blinds are available in five tones of white and five wood stain options. These adaptable possibilities make it a breeze to discover one that blends perfectly with your home's interior.
Wood stains have a traditional appearance and bestow a richness and warmth to a room. They can appear refined or natural. You could try to blend your custom faux wood blinds to the wood elements in your interior. Or select a white that looks bright and clean. White complements everything but is particularly suited for minimalist, coastal, and modern designs.
Additionally, you are able to choose coordinating cords, tassels, wands, and valances to match your blinds. Your window treatment expert will demonstrate some examples to help you decide the right color scheme.
We Can Help You Find The Perfect Custom Faux Wood Blinds For Your Home
For amazing custom faux wood blinds in San Jose, get started with an at-home consultation from Sunburst Shutters San Jose. One of our window treatment professionals will visit your residence to present products and speak with you on how our blinds will appear on your windows. To request your no-charge conference today, reach out to 916-542-1305 or submit the form on this page.