The Differences Between Plantation Shutters, Window Blinds, And Window Shades In San Jose
Shades, blinds, and shutters–oh my! The many different window treatments available will often seem too much whenever you have to choose one for your San Jose interior. Grasping the distinctions between each kind will assist you in deciding which styles will be best on the windows you need to cover. Let's explore the pros, disadvantages, and top uses of plantation shutters, window shades, and window blinds in San Jose.
The Pros And Cons Of Plantation Shutters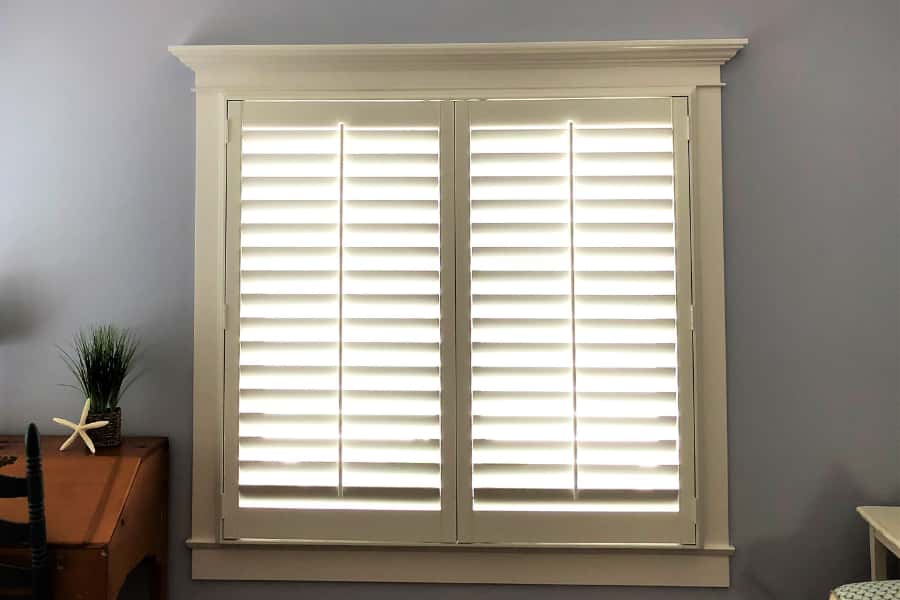 Plantation shutters are constructed of real wood or a highly durable composite and go inside your home where they affix permanently to your window with the shutter's frame attached to the window's framework. Easy-to-move panels on the inside of the frame open up for complete light and view or close again to blanket your window for a darker and private space. Whenever the panels are shut, you may also rotate the slats for the right amount light and adjust them to redirect light where you want it.
The Pros
Plantation shutters are distinctive from other options due to their specialized design. They not only look quite different but offer many remarkable bonuses for San Jose properties:

Enhance your home with enticing architectural style

Available in neutral colors to blend with your design at the moment and later if you redecorate

Offer absolute privacy and nearly full darkness when shut

Open quickly for sunlight and views to your property

Accommodate any uniquely shaped window like arches and angles

Redirect unwanted glare with the louvers

Simple to dust and clean

Deliver superior energy efficiency

An enduring fixture that increases your San Jose house's value

Various customizable choices to design the appearance you desire while meeting all of your needs
Along with these perks, faux-wood Polywood® shutters have their own notable benefits:
Unrivaled toughness with resistance to harm from cold, heat, moisture, and the sun's rays

Never experiences distorting, facturing, or chipping

Exclusive weather protection for impressive efficiency and money savings
Generally, Polywood shutters are able to do any job you need a window treatment to perform, from upgrading your window's beauty to blocking cold drafts and harmful sun rays. They also function and look just as nice decades later as the date you have them installed.
The Cons
Louvered shutters' lone drawback is that they are only available in neutral colors. Even though their versatile hues match all types of style choices, you'll have to opt for window shades or blinds in San Jose if you have your heart set on window treatments in vivid colors or patterns.
How To Incorporate Louvered Shutters
You can incorporate louvered shutters on any window within your San Jose residence. Hand-tailored shutters accommodate any type, size, and shape of window without forgoing their function. Put them on circular, triangular, and sliding glass door windows just as effortlessly as regular square or rectangular windows.
You can also place Polywood shutters in any area. Pick them for their durability and efficiency in wet bathrooms, chilly attic dormers, or sunny south-pointing rooms. Shutters even work great in high-traffic areas and little ones' rooms because they don't have cords that pose a safety hazard.
The Pros And Cons Of Window Shades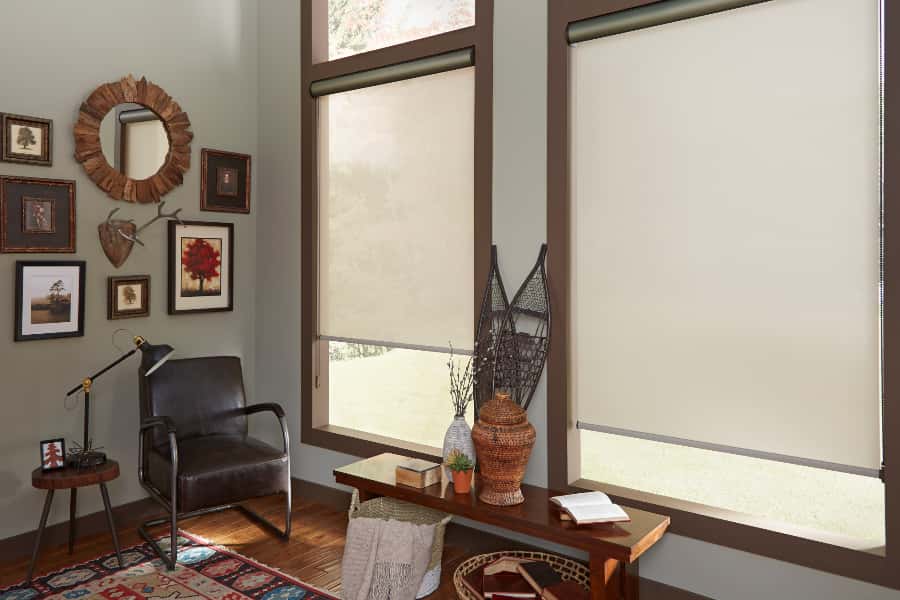 Window shades are available in a range of contasting styles, but, in general, all have a piece of fabric positioned at the top of your window. You usually pull the fabric up or down to shield and unshield your window via a cord or pull bar, but you are able to locate motorized options too.
Window shades don't have louvers to manage illumination and privacy, but more transparent or less tightly woven fiber shades can permit light into dark rooms while obscuring the view into your home. Or you might consider top-down/bottom-up styles that let you open up the top of your window for sunshine while preserving your privacy on the lower half.
The Pros
San Jose homeowners enjoy window shades due to the fact they are available in a range of materials, styles, and colors. You'll discover shades with common colors and vibrant hues, single color or eye-catching patterns, see-through or blackout opacities, pleated fabric or fibrous materials, and numerous additional choices. If you would like a stylish focal point when redesigning a room, window shades in just the right color or material can boost your decor and cover your windows.
The differing window shade types have their own perks as well. Roller shades have a classic minimalist look. Cellular shades are energy efficient. Tumble shades work well on French doors. And sheer shades give you a pleasant blend of privacy and sunlight.
The Cons
Window shades don't offer the resiliency of solid window treatments and are often difficult to clean. Their fabric materials will eventually fade on account of the sun or can tear, develop mold, or be tarnished with stains. You can expect to replace window shades every three or four years as they break down or you update your interior design.
Window shades also provide less capability in manipulating light and privacy than interior shutters. Even pulling them up part of the way means you forgo your privacy on some of the window and can't change how sunshine floods in in the open section. And various window shades will display shadows when your lights are on at night. And square window shades in San Jose compel you to choose between masking a specialty window's uncommon dimensions or leaving the window uncovered permanently.
How To Utilize Window Shades
Numerous San Jose homeowners opt for window shades if they want bold or patterned window products to go with their interior. They are best suited for low-traffic areas where they can avoid damage from frequent use.
You are also able to utilize various kinds of window shades for their particular purposes. Choose cellular shades to assist in blocking cool air from entering. Slim roller shades fit in places where you don't want a bulky window treatment. Blackout shades stop sunlight for better sleep. Woven fiber shades add a feeling of nature to your property. And don't forget, custom shades will always operate more smoothly and look better on your windows than off-the-shelf products.
The Pros And Cons Of Window Blinds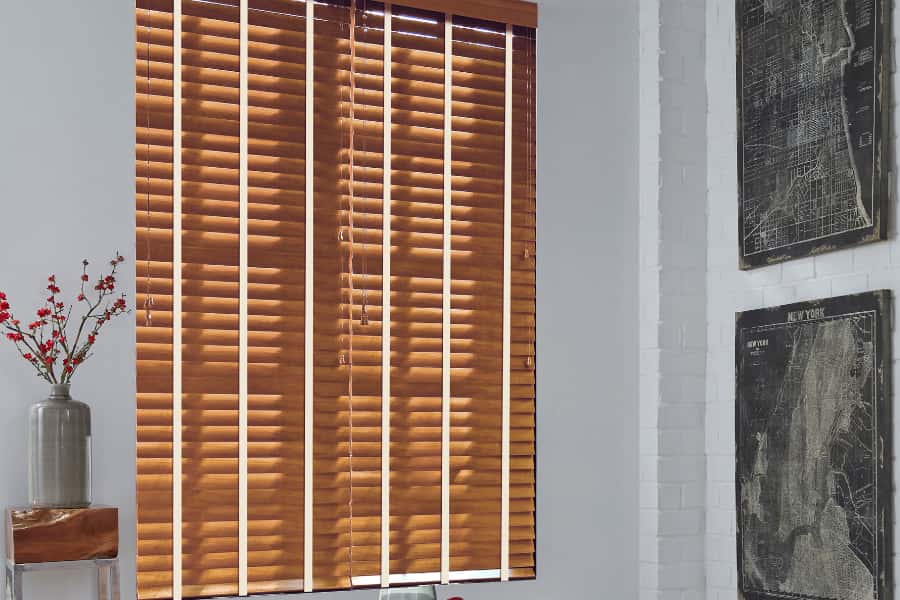 Window blinds feature a row of long slats built from a firm material that you lower over your windows to conceal them. Blinds function with pull cords or cordless lift options. In addition to shielding windows with blinds, you can also turn the slats with a rod for additional command over sunlight.
The Pros
The virtues of window blinds depend on their material. In principle, all blinds shield windows to impede sunlight and sightlines within your San Jose residence, but their type of material and construction play a big role how successfully they achieve this. You could observe sunshine and outlines of people with low-grade vinyl blinds. Vinyl and aluminum blinds also bend and fracture without much difficulty, which leaves unattractive openings that let in outside light. For these blinds, their low price and limited longevity make them beneficial chiefly as short-term window treatments.
Well-made natural wood and faux-wood blinds use more robust slats that blanket windows more completely. You won't be able to look past them, and they don't fall apart quickly. These materials, combined with the attractive defined lines of the slats, have a more sophisticated look as well. Top-end wood and faux-wood blinds come in versatile neutral colors that look lovely in any area.
Blinds allow you to control how much light enters through your windows. You are able to draw them up for an unfettered view and complete light or guide them down for privacy and darkness. When the blinds are lowered, you may also turn the slats for a limited view and the right amount of sunshine.
The Cons
Wood and faux-wood blinds look similar to interior shutters but aren't as tough. The cords intertwined with the slats will fray over time, and wood slats can warp and split from too much humidity or drastic temperature variations. Blinds also include a fair number of components that might result in them being difficult to clean, and corded blinds might get tangled up or stick as you make an effort to use them.
Even though custom blinds will suit your windows just right, they don't have the total coverage along the borders that shutters can because they don't have a frame. You'll also notice that both window blinds and shades in San Jose can swing and slap your window if bumped or impacted by a breeze. This moving around lets people see in and permits light.
How To Use Window Blinds
Premium blinds make sense in any space for rectangular or square windows. Make sure you only choose water-resistant faux-wood blinds in moist locations like bathrooms and kitchens. And motorized or cordless blinds are safer options in the event you have kids or four-legged friends.
Sunburst Has An Incredible Selection From Louvered Shutters To Window Blinds And Shades In San Jose
Want to know more about the the variances between interior shutters, window shades, and window blinds in San Jose? Sunburst Shutters San Jose boasts the most incredible lineup of high-end window treatments in the area and can answer whatever questions you have. We provide complimentary in-home consultations to display our choices and give you a chance to decide which window treatments look best in your residence. Schedule yours by placing a call to 916-542-1305 or filling out the form on this page.