Faux Wood Shutters VS Real Wood Shutters in San Jose
When looking for plantation shutters in San Jose, you can choose from real wood or wood substitute shutters. On one hand, you are presented with faux wood shutters -- such as our Polywood® shutters -- in classic white that give you an unmatched degree of energy savings. As an alternative, you have the warm, natural colors of our inspired wood Ovation® shutters.
Each possesses unique aspects to meet your window treatment specifications. Luckily, there's a shutter to be found for all residents when you compare faux wood shutters vs. real wood shutters in San Jose.
For Optimal Efficiency, Select Polywood Shutters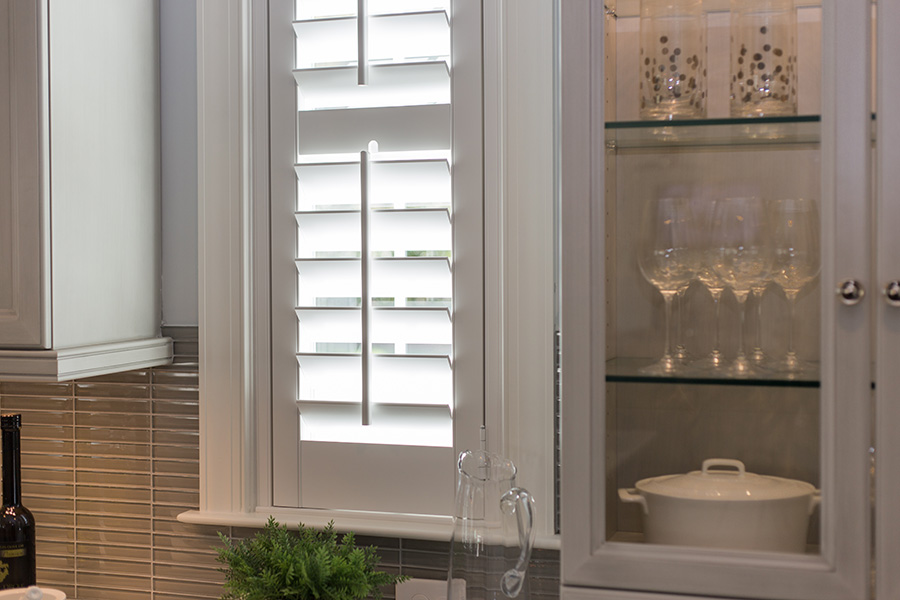 Energy-efficient window treatments add insulation to windows, hindering chilly drafts and warm UV rays to maintain your comfort and lower energy costs. Faux wood Polywood shutters insulate windows the best. Exterior air and sunlight are unable to pass through their firm manufactured material, and every one of their components are designed to close snugly when you choose to shield your windows. Polywood shutters also include exclusive weather sealing that supplies unrivaled insulation.
When closed, Polywood shutters insulate windows 70% better than natural wood shutters. You'll notice a big improvement when utilizing them on exceptionally hot or cold days. With that being said, wood shutters deliver more energy efficiency than other options like blinds and shades.
If You Need More Color Choices, Consider Ovation Shutters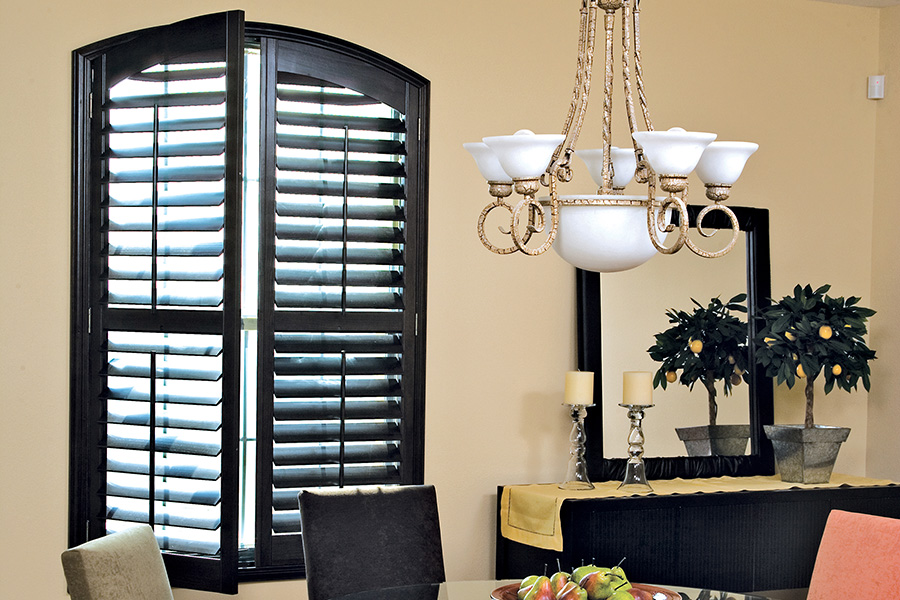 Both wood and faux wood shutters look fantastic in every San Jose interior. With that in mind, they each have their own look to harmonize with your specific tastes. While white Polywood shutters look modern and bright, wood shutters are both inviting and distinguished. Even so, if you have a certain look you wish to incorporate, Ovation shutters with their multitude of color choices might be the ideal solution.
Polywood shutters come in three hues of classic white. Although white matches everything, if your decor requires an alternate type of lovely neutral stain or paint, consider Ovation shutters. These exceptional products have 13 colors of paint and 27 stains! They are able to blend with the existing wood elements in your home or bring a lovely natural element to your property.
If You're Looking For Durability, Polywood Is The Right Choice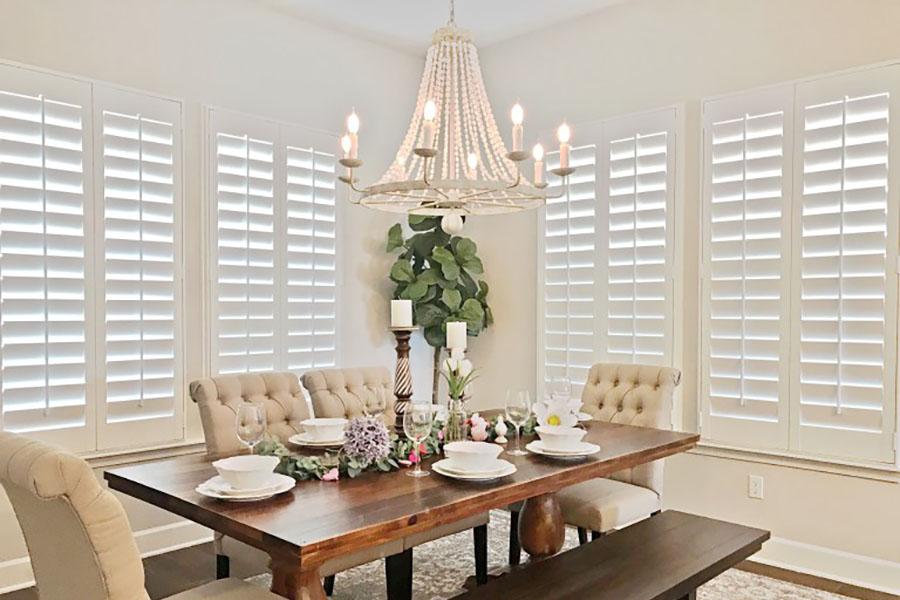 When it comes to real wood shutters vs. faux wood shutters in San Jose, faux wood is the winner for durability. Polywood shutters are resistant to harm from humid conditions, severe hot or cold weather, bugs, mold, and excessive sun. They won't tear, snap, disfigure, or yellow. You can install them in your chilliest, sunniest, or most humid locations without fear. They'll last decades in any room of the house and even within your garage!
Ovation wood shutters also give you exceptional durability in a wood window covering. Being the only 5-star wood shutters in the world, they have the best materials and build to encourage a long life. Although they don't belong in damp bathrooms, the wood is treated to be resistant to moisture to the greatest degree possible.
Sunburst Shutters San Jose Will Help You Pick Between Faux Wood Shutters Vs. Real Wood Shutters In San Jose
Can't make a choice between real wood or Polywood shutters in San Jose? Viewing them close up can help. Call the specialists of Sunburst Shutters San Jose with a call to 916-542-1305 or fill out the following form to request a no-charge on-location consultation. An skilled member of our team will show you samples and give you a chance to see what they look like on your windows.