5 Decisions To Make When Ordering Plantation Shutters In San Jose
Buying plantation shutters for your San Jose home is an important investment. Your shutters should provide value in energy savings, beauty, and functionality. But before you begin calling up shutter stores, there are some things to consider about window shutters. Here are 5 decisions you'll have to make when ordering plantation shutters in San Jose, CA.
Plantation Shutters Louver Size
Louvers are the horizontal components of a shutter that can be adjusted for the right amount of light and view. Plantation shutters come in three main louver sizes. The widest louver is 4.5". This louver size is a favorite in the San Jose area because it brings in the most scenery and sunlight - and it's a breeze to dust.
Louvers at 3.5" and 2.5" of width lead to more louvers in a shutter panel. These shutters end up with a smaller viewing area and may take longer to clean. Don't forget about louver sizes when purchasing window shutters.
Plantation Shutters Frame Style
Plantation shutters are placed on a window thanks to a frame. The shutter frame surrounds the panel, adding another custom option. Some frames look and fit better with the type of window in your home. Here is a sample of frame styles offered.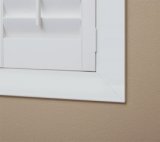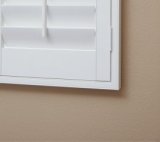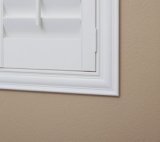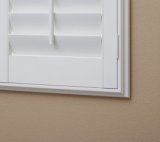 Ask your shutter professional about which frame style are offered in your town - and whether mounting the frame on the inside or outside is best for this window.
Plantation Shutters Tilt Rod
A tilt rod is the upright component that lets you to control the louvers in unison. One option is a front mount tilt bar. This popular tilt rod is placed on the front of the panel. To tilt the shutters, simply adjust the tilt rod.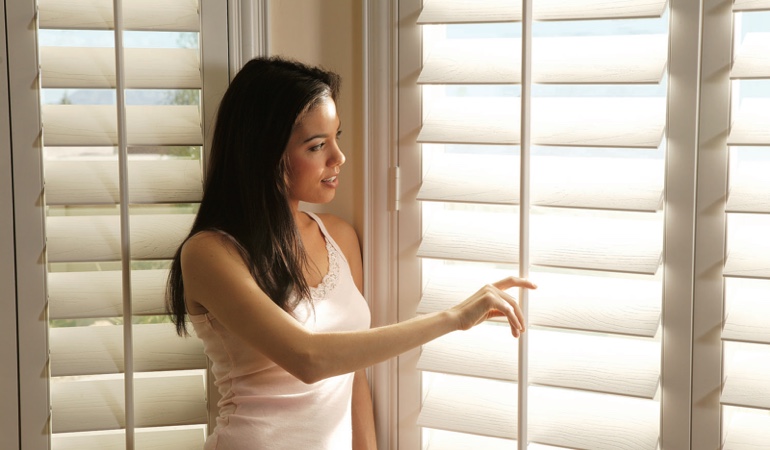 Other options include a rear mount tilt rod. Here, the tilt rod is mounted on the back of the shutters. This means it's hidden from eyesight when the shutters are closed. And you can adjust the shutters by moving a louver and all the others move as well. The tilt rod can be spotted on the side when when you have the louvers open. This can often make shutters look like bigger blinds.
Plantation Shutters Materials
The shutter material impacts the energy savings you can expect and the colors available. Sunburst Shutters San Jose offers two premium plantation shutter products in San Jose to consider:
Polywood® shutters: constructed from a patented wood synthetic that won't split, insulates 70% better than the equivalent wood shutter, comes in 3 premium white paints that never fade and a custom color-matching program.
Ovation® wood shutters: crafted from 100% Teak, insulates better than most window treatments, comes in 11 paint colors and 28 stains.
View this video to discover which shutters are built for maximum energy efficiency.
Plantation Shutters Installation
You can install plantation shutters diy style. But we don't recommend starting this home improvement project before talking to a specialist.
Deciding on the best shutter company to mount your new interior shutters is vital to elegant and operational window treatments. See this clip for tips on ordering plantation shutters in San Jose, CA.
Purchase Your Plantation Shutters In San Jose Today
Wondering how to order plantations shutters in San Jose? We'll come to your home and show you all your window shutter options. Our professionals measure the width and length of your window so that the shutters match it beautifully and operate without a hitch. And we'll set them up for you - anywhere in the San Jose area. Call
916-542-1305
today or fill out the form below to schedule your free in-home consultation!